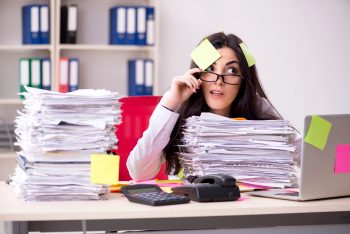 When you think about the benefits of better stress management, do you think about how you can protect your smile? Periods of heightened stress can impact us in many ways. Through physical changes and habit changes, these periods can make it harder for you to keep your teeth in good condition. One physical issue to watch out for is teeth grinding. When this becomes a habit, particularly while you are asleep, you face a higher risk for dental damage! Changes in your behavior that interfere with your oral hygiene routine or diet can also hurt you by making you more likely to experience dental decay. Our Prairie Village, KS dentist's office can offer guidance to help you protect your teeth, and we can intervene when you experience difficulties with habitual teeth grinding, or bruxism.
Can Stress Really Interfere With Your Oral Health?
Stress can potentially impact your oral health in direct and indirect ways. Someone who tends to crave sweets and other unhealthy items while under more intense periods of stress can expose their enamel to more harm and face a greater risk from decay. If you feel stress due to a busy schedule that is disrupting your routine, you may give less time and attention to your oral hygiene efforts. You can also have more problems because you begin to struggle with a teeth grinding habit, which can cause worrying wear and tear on your smile.
Dealing With Nightly Teeth Grinding Problems
Nightly teeth grinding, or bruxism, is a problem that you should take seriously. If you let yourself continue to clench or grind your teeth, you can wear down your enamel, and you even run the risk of chipping or cracking teeth! By talking to Dr. Browne about this problem, you can pick up a custom oral appliance that keeps your teeth apart and safe from harm while you rest. We can also discuss cosmetic or restorative treatment options to address any damage that has already occurred.
Stick To Good, Smile-Friendly Habits
Effective habits at home that you stick to can help you lower your risk for cavities and gum disease. Make sure you consistently brush and floss, even at times when you feel fatigued or unfocused. Be mindful that diet choices with more sugar, along with more acidic beverages, can make you more vulnerable to decay. At regular dental exams, you can receive guidance on how to change your habits to better protect yourself against oral health issues.
Talk To Your Prairie Village, KS Dentist About Protecting Your Smile
By regularly seeing your dentist for preventive care, watching out for bad habits, and maintaining a good oral hygiene routine, you can keep your smile safe even during times where your stress levels are higher. To find out more about how our practice can help you protect your teeth and gums, contact our Prairie Village, KS dental office today at 913-901-8585.