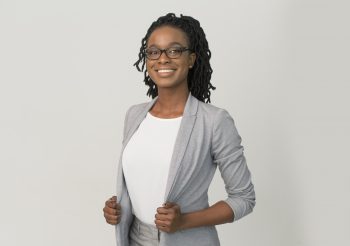 Maintaining a bright smile is important to many people, but it can prove surprisingly difficult. Even if you do a good job keeping your teeth free of cavities, you may notice that your enamel is growing duller as time passes due to the accumulation of particles left by foods and drinks. Fortunately, the right cosmetic dental procedure can deliver stunning improvements that help you move past this problem. Our Prairie Village, KS dentist's office is ready to help you deal with discoloration. For many people, a teeth whitening treatment is an effective solution. For someone who has discoloration that can be attributed to internal factors, we can look into alternative procedures.
Discoloration Makes Many People Self-Conscious
Many people worry that their teeth are starting to become dull, or that they have discoloration that is too significant to ignore. Out of embarrassment, they can respond to this concern by hiding their teeth, or by looking into treatments that are offered at their local grocery store or pharmacy. What you should know is that a professional cosmetic dental procedure is capable of delivering results that may be difficult to enjoy when using store bought products. You can take home a teeth whitening kit that we prepare specifically for you so that you can make exciting changes to the way you look!
Dealing With Teeth Stains
Teeth stains are a frequent issue for people who want to feel more confident in the way they look. Fortunately, this is a problem that we are familiar with, and one that we can help you address in the comfort of your own home. We provide customized whitening kits to our patients that include advanced whitening gels and trays to make them easier to address. The bleaching agents available through our practice offer stronger effects than what you can find at a store, which is how they are able to safely address stains that other products can leave behind.
Addressing Intrinsic Discoloration To Change Your Smile
Intrinsic discoloration, not enamel stains, may be the biggest issue for your smile. If so, you can benefit from a different cosmetic dental treatment. Rather than suggest teeth whitening, we can recommend that you undergo treatment with porcelain veneers, or that you rely on tooth bonding and contouring to change the way you look. These services cover the surfaces of teeth in order to hide blemishes that have made you unhappy with how you look.
Talk To Your Prairie Village, KS Dentist About How You Can Make Your Smile Brighter
With your personalized whitening treatment, or through another cosmetic procedure, we can help you take on embarrassing dental discoloration! To find out more, please reach out to our Prairie Village, KS dentist's office by calling 913-901-8585.