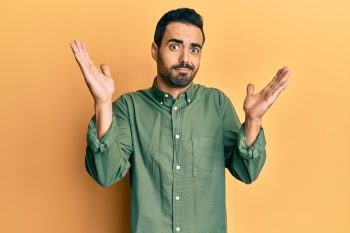 It can take little time and effort to find a store bought teeth whitening kit at your local grocery store or pharmacy. However, while these products are easy to access, they may not deliver the kind of improvements you hope to see! For people who want to make their enamel many shades brighter, a more effective treatment can be called for. Our Prairie Village, KS dentist's office provides personalized teeth whitening kits to patients. With your customized kit, you can fight stains that have gathered over time and successfully boost your confidence in the way you look!
Are You Frustrated By A Lack Of Improvement After Past Whitening Efforts?
If you have already tried to whiten your teeth and seen limited results, you may fear that you have no way to truly brighten your smile. Store bought whitening kits and whitening toothpastes can remove recently acquired stains but fail to remove particles that have settled over time. To remove deeper and tougher stains, you can rely on a more potent whitening solution provided by your dentist. By following the instructions for daily treatments, you can see your smile brighten by many shades!
Starting Daily Treatments With A Professional Whitening Kit
Patients at our practice can take home customized whitening kits that include potent bleaching agents as well as customized dental trays. The trays help you apply your whitening treatments evenly. In the course of ten to fourteen days, you will apply the whitening agents for a recommended period of time. In that time, these agents can gradually brighten teeth by breaking apart the stains that have built up. Once you complete your at-home treatment, you can marvel at your smile's new level of brightness!
Discussing Other Cosmetic Treatments Offered By Your Dentist
As common as they are, teeth stains are not the only issue that can cause discoloration to occur. Internal problems can affect the color of your teeth, too. When you have these issues, it can be a good idea to look into other cosmetic dental procedures. Tooth bonding treatment and porcelain veneers can both work effectively at dealing with this issue. These services also help you take on other concerns, such as dental damage from general wear and tear, as well as naturally occurring problems with tooth shape and size.
Talk To Your Prairie Village, KS Dentist About Teeth Whitening!
Through the use of a professional teeth whitening kit, you can show off exciting smile improvements! Dr. Browne can meet with you to discuss if professional teeth whitening is right for you, or to discuss any other cosmetic services you want to learn more about. For more information, please contact our Prairie Village, KS dental office today at 913-901-8585.