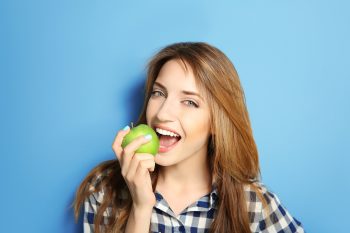 When you start to lose confidence in your ability to bite and chew through certain tough foods, or when basic jaw movements begin to hurt, you should be concerned about your oral health. More than one issue can create this kind of intrusion on your daily life. Sometimes, people grow concerned because tooth pain limits how they can bite and chew. For others, general discomfort that affects their face and jaw can create trouble. At our Prairie Village, KS dentist's office, we are ready to work with you to find a solution for your difficulties. At an appointment, we can learn more about your condition and recommend the appropriate care to restore your dental function and oral health!
How Is Bite Discomfort Affecting You?
There are different issues that can stop someone from relying on their natural biting and chewing movements. You may go out of your way to avoid a certain tooth that causes pain or feelings of heightened sensitivity. Over time, this correction can lead to the overuse of other teeth, and it can put excess pressure on your jaw joints and muscles. For someone who is not able to move their jaw without a degree of pain or stiffness, it can be difficult to eat, laugh, or speak without discomfort. This points to a concern known as TMJ disorder, which can have several causes.
Addressing Tooth Pain And Sensitivity
Tooth pain and sensitivity can occur when a cavity has grown serious enough to affect the pulp, or the tooth's inner structure. It can also occur when a physical injury causes internal damage. Restorative dental work is necessary, as without treatment the problems with your oral health can worsen, leading to more pain and even the potential loss of your tooth! Through root canal therapy, we can remove the harmful bacteria and damaged tissues within your pulp, then place a dental crown that can help you regain your comfortable bite function.
Dealing With TMJ Disorder
TMJ disorder can be caused by uneven bite movements, a physical injury, arthritis in your temporomandibular joints, or any other issue that might affect your joint alignment or create excess stress. By dealing with this problem through oral appliance therapy, we can help you move your jaw in a way that is less painful, leading to more daily comfort. We can also use an oral appliance to help you protect your smile if you have a habit of grinding your teeth while you rest.
Talk To Your Prairie Village, KS Dentist's Office About Your Issues With Poor Bite Function
Dr. Browne is prepared to help patients who express concern over problems with their bite function and overall dental health. If you are not able to bite and chew without experiencing discomfort, let us know! To find out how we can help, please call our Prairie Village, KS dentist's office at 913-901-8585.