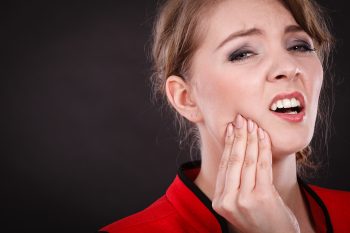 Tooth pain is not something to take lightly. Of course, when it is severe enough, the last thing you may want to do is put off a visit with your dentist! At our Prairie Village, KS dental office, we are ready to work with our patients when they experience persistent or serious tooth pain. We can discuss restorative treatment, which may involve root canal therapy to deal with an issue that has developed within your pulp. Remember that our services are available, even when you need help on short notice, or when you feel you are experiencing a dental emergency.
How An Untreated Cavity Leads To Tooth Pain
You can actually have a cavity caught and treated before you experience issues with tooth pain. During a typical dental exam, Dr. Browne will check you closely for any signs of dental decay that call for restorative dental work. Catching cavities at this stage will stop problems from progressing, meaning you can go without more involved services. However, if a cavity is not identified at an early stage, it can progress until root canal therapy has to occur to restore your tooth's health. This service can also be necessary if you suffer internal damage due to a physical injury.
Scheduling Root Canal Therapy To Restore An Infected Tooth's Health
A root canal removes bacteria and damaged tissues that are present within your tooth structure. It is important to deal with problems in this space, known as the pulp, as soon as possible. Without timely intervention, an infection can actually spread through the roots of your tooth and cause new oral health issues. We can carefully tend to problems within your pulp and remove an infection before sealing the area. After this is done, we can provide a custom restoration to keep your tooth safe. To make you more comfortable during treatment, we can offer dental sedation.
Restoring Your Tooth After Your Treatment Is Completed
While root canal therapy stops an active problem from worsening, you will need work done to keep your tooth healthy after this procedure. To protect you, we can provide a custom dental crown that restores your smile as well as your ability to safely bite and chew. Materials like porcelain and zirconia area available to those who have to receive a crown but want to make sure that it does not affect how they look.
Talk To Your Prairie Village, KS Dentist About Scheduling A Root Canal
When a problem causes persistent or severe tooth pain, it can take root canal therapy to properly restore your oral health. If you have concerns about dental pain, or if you wish to learn more about our practice and services, contact our Prairie Village, KS dental office today at 913-901-8585.