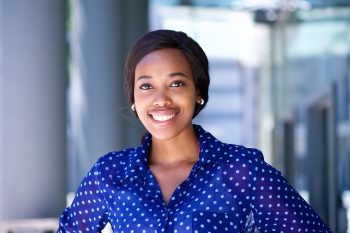 When tooth decay affects your oral health, it is important that you bring the problem to your dentist as soon as possible. Putting off problems with a cavity leaves you in a vulnerable position, because the condition of your tooth will continue to worsen, and that can lead to complications that change the way you need to be treated. At our Prairie Village, KS dentist's office, we are ready to provide restorative dental work when a patient has a problem with a cavity. At your appointment, we can evaluate you to see just how serious the issue is before recommending the appropriate treatment. Because we provide fillings and crowns that imitate your enamel, we can care for you without making unwelcome changes to the way you look!
Why Cavity Treatment Should Be A Priority For You
A cavity is a problem that should not be ignored, as it will only become worse as you continue to go without restorative dental treatment. The longer you wait, the more damage your enamel can experience. That can lead to an infection as bacteria start to make their way to your pulp and damage the living tissues within! The good news is that we can take care of decay before this is an issue. In fact, we can even provide support before you start to feel unwelcome pain and sensitivity, as we can identify a smaller cavity during a dental checkup.
What Kind Of Approach Will Your Dentist Take To Treat Your Cavity?
When a smaller cavity is identified during a checkup, it can be treated with a custom dental filling. Fillings only cover the area where decay had to be removed. Once the restoration is in place, you can be fully protected against trouble with a future infection, or damage to your enamel. If you have a cavity that leads to an infection, we can provide a root canal to remove bacteria from the central chamber of your tooth, then provide a crown after restoring the pulp area.
Preventing Future Problems With Tooth Decay
Taking care of your smile each day is important, because you will be able to fight the formation of tartar, which can remain in place until your next checkup. Brushing and flossing thoroughly and consistently will protect you from harm, but you should still be committed to making responsible diet choices to minimize your exposure to sugar. At regular dental exams, we can provide updates about your oral health and also provide cleanings that remove harmful agents that can eventually cause cavities to form.
Talk To Your Prairie Village, KS Dentist About Resolving A Problem With Tooth Decay
With the right treatment for tooth decay, you can trust that your tooth is healthy and also maintain confidence in your smile! Our practice is prepared to help you, even if you need to do something about an advanced cavity. To find out more, please contact our Prairie Village, KS dental office today at 913-901-8585.