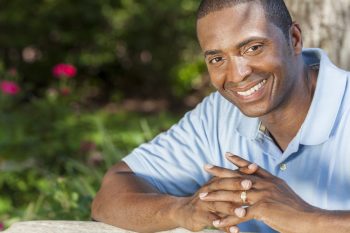 Dental decay will affect many people at least one time. One thing to remember is that when you see your dentist for regular checkups, you can receive early warnings about cavity trouble, which can lead to restorative work before complications occur. However, if you are not seeing your dentist regularly, you may not realize you need treatment for decay until the problem has grown more serious. In this case, you can find yourself in need of a crown. Dr. Browne is ready to provide restorative dental work for people in and around Prairie Village, KS, and is able to address damage to your enamel without changing your tooth's appearance!
Why You Might Need A Crown (Not A Filling)
Dental fillings are frequently used to restore teeth after cavities are treated, but this does not happen during every procedure. We need to evaluate the amount of damage a cavity has done before recommending a filling or dental crown. Because dental crowns provide more coverage, they can offer more support when it is needed. With that said, using this approach to treatment does require more work on your enamel.
Receiving A Custom Dental Crown
Before your tooth can receive its crown, Dr. Browne will take close measurements of it and prepare it to hold a restoration. This work is important, because it prevents problems with a poor fit. Remember that cavity treatment makes permanent support necessary for your tooth. Careful measurements and plans play an important part in successful treatment. We can provide a crown made from many different material types. Substances like porcelain and zirconia provide lifelike restorations, while metal can offer more structural support.
Your Treatment May Also Call For Root Canal Therapy
It may be necessary to perform root canal therapy as part of cavity treatment. A root canal removes bacteria and decayed tissues from within your tooth. Doing this stops the further spread of bacteria, a problem that can create more issues for your oral health. Until this work is done, your advanced cavity can cause you a worrying amount of pain and sensitivity. If these problems grow serious enough, you can reach out to schedule emergency dental work.
Talk To Your Prairie Village, KS Dentist About Treating Tooth Decay
Dental decay is a serious concern, as the longer you wait to deal with it, the more damage your tooth can suffer! Dr. Browne is prepared to restore your oral health by both addressing your cavity and providing a restoration to give the tooth lasting support. We provide many different cosmetic, restorative, and preventive services, and when necessary we can even provide emergency oral health services. To find out more, please contact our Prairie Village, KS dental office today at 913-901-8585.