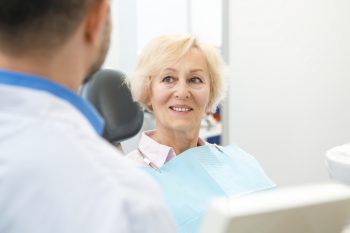 Few problems disrupt your appearance and dental health like tooth loss. After all, this is a problem that significantly alters your smile, and it also takes away your ability to comfortably apply and release pressure while you bite down. Over time, it can even lead to the onset of additional dental troubles that can impact your well-being. What can you do about this issue? At our Prairie Village, KS dentist's office, we provide more than one approach to restoring an incomplete smile. One option we can recommend involves the placement and restoration of a dental implant. We also provide dental bridges, permanent restorations that we can secure without performing oral surgery.
How Much Impact Can Tooth Loss Have On A Person's Life?
If tooth loss is not dealt with, the effect on your smile and oral health can become increasingly difficult for you to endure. The immediate concerns you have about your appearance can persist over time. Because tooth loss can lead to the overuse of remaining teeth while biting and chewing, you may see unwelcome changes in your smile because of accumulated wear and tear. You also need to be concerned over the risk you may lose teeth at either side of your gap, and over gradual jawbone deterioration.
Scheduling Treatment To Address A Missing Tooth
When you want to address tooth loss, you can meet with Dr. Browne to discuss the process of restoring your full smile. We offer more than one solution that can interest you. With dental implants, we are able to permanently hold restorations in place without modifying neighboring teeth. An implant acts like an artificial root to hold a restoration to your jawbone. Over time, it can even prevent the loss of bone density by stimulating surrounding tissues. With a dental bridge, we can close a gap between teeth without oral surgery. The bridge remains in place because of a pair of dental crowns, which we place over the teeth at either side of a gap.
Addressing The Loss Of Several Teeth
If necessary, we can close a smile gap with a larger dental bridge, or we can address a missing row of teeth through the use of a full denture. With these larger restorations, we can resolve significant smile concerns! For those who still want to enjoy the advantages of prosthetic work with implants, we can use several to hold a larger restoration in position.
Talk To Your Prairie Village, KS Dentist About Treating Tooth Loss
Dr. Browne is ready to talk with patients who want to do something about tooth loss! The sooner you act to resolve this problem, the sooner you can regain confidence in your smile, bite function, and oral health. To find out more, please contact our Prairie Village, KS dental office today at 913-901-8585.