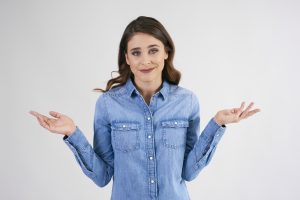 The year has just begun, but there are a few matters that should already be addressed if you want to start it on the right note. If you have gone more than six months without a general dental exam, you can be behind on important oral health services that keep your smile in good condition. Our Prairie Village, KS dentist's office is ready to arrange treatment with those who are due for preventive care. Your visit will provide you with more than just warnings about tooth decay or gum disease. Dr. Browne will look for other issues, like TMJ disorder, that impact a person's quality of life. You will also have your teeth carefully cleaned by your hygienist, a treatment that removes tartar deposits that resist removal when you clean your teeth on your own.
How Long Are You Supposed To Go Between Dental Exams?
You should have a dental exam scheduled every six months if you want to stay on top of your oral health. By being consistent with scheduled checkups, you will have reliable feedback about your oral health and access to professional cleanings that protect you from tartar accumulation. If you let too much time pass between dental exams, you will become vulnerable to excess tartar accumulation, which makes dental trouble harder to avoid. You also have to worry about the formation of cavities between appointments. Cavities that form and are not treated in time will continue to worsen, which can make more involved restorative dental work necessary.
What To Expect At Your Next Visit
At your next dental visit, your hygienist will carefully remove plaque and tartar deposits that have built up on your teeth. By pointing out which areas of your smile have more harmful buildup, your hygienist will help you recognize shortcomings in your daily brushing and flossing routine. Your dentist checks your teeth for cavities, signs of excess wear and tear from bruxism, and any other issues that might affect your well-being. You are also checked for any signs of gum disease or problems with jaw movement. Your dentist can point out problems before you start to feel their effects, which ensures that they are resolved before you experience complications.
Arranging Treatment After An Exam
When it is necessary to do so, we will arrange restorative dental work after your review. Promptly treating cavities and other problems will ensure your oral health issues are resolved before unwelcome complications form. Those complications include the infection of teeth damaged by decay. Infections can cause pain, negatively affect your overall health, and make you vulnerable to tooth loss. A root canal procedure will need to occur if you have an infected tooth.
Arrange Smile Care Services With Dr. Browne!
Dr. Browne is ready to help you preserve your healthy smile! If you need to schedule your next exam, or if you have any ongoing concerns about your dental well-being, please contact our Prairie Village, KS dental office today at 913-901-8585.