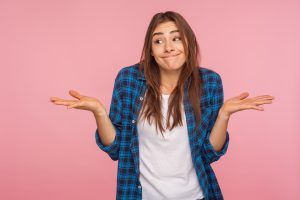 How long has it been since you visited at dental office and had your teeth cleaned? If you have gone an extended period of time without this service, but have stayed consistent with brushing and flossing, you may feel that you have not missed out on anything since your last appointment. What you should note is that when your dental hygienist cares for your smile, they remove tartar deposits that are present. This is not something that you can do for yourself in between visits! Removing tartar reduces your risks for tooth decay and gum disease. While the dental cleaning is not the only service provided during a routine dental exam, it is an important one that helps you avoid problems that might demand restorative dental work!
What Regular Teeth Cleanings Do For You
At every regular teeth cleaning, your hygienist works carefully to look for any signs of tartar buildup. When deposits are present, they can be carefully removed so that they no longer affect your oral health. After a review and cleaning, we can talk to you about taking better care of any areas where tartar deposits were particularly concerning. The cleaning of your teeth will lower your risk for problems with dental decay, and it will make you less likely to need an ultrasonic scaling in the future.
You Should Be Concerned About Tartar Buildup
You have the ability to stop tartar's formation on your own. To do so, you should take care to brush and floss thoroughly. While these habits are not able to remove the deposits of tartar that are already present, they do help you prevent its formation. When tartar becomes a problem, you may notice the accumulation of a sticky film that affects the quality of your smile. You should also be worried about an accumulation of harmful bacteria that will make you more vulnerable to tooth decay, and more likely to develop gingivitis.
Other Benefits To Regular Dental Exams
At every routine dental exam, a variety of actions are taken to help you maintain a truly healthy smile. Those actions concern the cleaning of your teeth – in addition to routine cleanings, we do provide ultrasonic scalings to fight the accumulation of bacteria below your gum line, which causes gingivitis. If your review leads to the discovery of a cavity, we are able to recommend having the decay removed and addressed with a dental filling before there are complications.
Schedule Your Next Teeth Cleaning At Our Prairie Village, KS Dentist's Office
Patients who visit with Dr. Browne can receive more than just the benefits of a professional teeth cleaning. We offer a range of preventive services, and we can help you make sure that your smile remains healthy! To find out more, please contact our Prairie Village, KS dental office today at 913-901-8585.