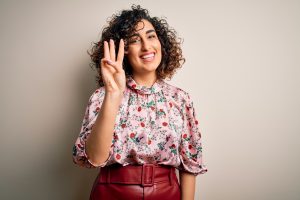 How do you feel about your smile today? Hopefully, you are confident in a set of bright, healthy teeth. Of course, no matter how lovely your smile is today, your teeth can be vulnerable to problems that make them less attractive over time. Preserving your appearance can call for more than just a good oral hygiene routine. If you want to remain confident in the way you look, watch out for certain habits that make unwelcome changes more likely. At our Prairie Village, KS dentist's office, we can provide guidance on good habits during your regular dental exams. If you already have cosmetic concerns you wish to address, we can talk about different procedures that can improve your smile.
1. Smoking (Or Using Other Tobacco Products)
The use of tobacco products can negatively affect your health and appearance. When you smoke or use smokeless tobacco, you expose yourself to agents that stain your teeth, which will leave you with a dull, yellowed smile. Because these products also raise your risk for gum disease, they can also lead to problems with unsightly gum recession. Remember that tobacco is also a concern for your well-being, as it can make you more likely to have serious health problems like oral cancer.
2. A Tendency To Grind Your Teeth At Night
If you frequently wake up with sore or sensitive teeth, tell your dentist. This problem often affects people who have issues with bruxism. Over time, the pressure from grinding and clenching your jaw will wear down teeth, weakening them and changing their shapes. This can make you look older, and it can take the placement of porcelain veneers to properly restore your smile.
3. Frequent Caffeine Consumption
Caffeinated products like coffee, tea, and soda all pose problems because they can stain your teeth. You should know that these drinks are also acidic, which means they can actually weaken your enamel and make it easier to pick up even more stains. Cutting caffeine consumption back can help you preserve a bright smile.
Dr. Browne Can Help You Deal With Frustrating Smile Flaws
How likely are you to remain confident in your smile through the years? A good oral hygiene routine is important, but you should also make smart choices in your daily life in order to avoid the formation of cosmetic problems. At our practice, Dr. Browne can offer different treatment options to deal with discoloration, wear and tear, and even dental trauma that may affect the way you look. We can also help you identify behaviors that are putting your smile at risk for problems. If you would like to set an appointment to discuss cosmetic dentistry, or if you wish to set up a routine visit, please contact our Prairie Village, KS dental office today at 913-901-8585.