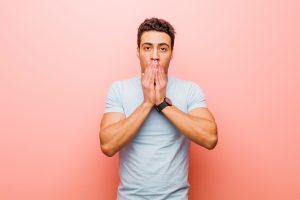 How much harm can a cavity actually do? If too much time passes without work to restore the tooth, decay can lead to significant problems, including the loss of your tooth. With that said, many people are able to undergo the appropriate restorative dental work before they need anything more than a dental filling to address the matter. If you want to avoid advanced problems with tooth decay, make sure you stay consistent with regular dental exams. Our Prairie Village, KS dentist's office provides through reviews of your teeth and gums in addition to a professional teeth cleaning during preventive visits. If a cavity is spotted, the problem can be addressed before you have to worry about complications.
How Concerned Should I Be About A Cavity?
If you think you might have a cavity, you should have the tooth in question examined as soon as possible. As time passes, decay will continue to do permanent harm. A cavity that is already causing problems with pain or sensitivity can require a root canal procedure in order to remove damaged tissues within the tooth's pulp.
Addressing An Infected Tooth
Through root canal treatment, a tooth experiencing the effects of advanced decay can be restored and saved by your dentist. The procedure will see tissues carefully cleared away from the pulp and roots of a tooth before this area is safely sealed. After this work is done, it is necessary to give the tooth protection in the form of a dental crown. A crown completely covers a tooth so that it is no longer exposed to infection or physical harm. These restorations are strong enough to enable you to bite and chew without difficulty. Modern crowns can be designed to match the appearance of healthy enamel, so this work can preserve your smile as well as your dental health.
Avoiding Future Troubles With Advanced Decay
What can you do to make sure your last cavity is actually your last cavity? If you want to avoid problems with dental decay, you can protect yourself with smart dieting, thorough brushing and flossing, and regular dental visits. At every dental exam, your teeth will be checked for any signs of decay that require professional care. Even if you are found to have a cavity at an appointment, you can count on your dentist to recognize that treatment is needed before you need more than a dental filling to keep your tooth safe!
Bring Up A Cavity Concern With Your Prairie Village, KS Dentist
At our Prairie Village, KS dentist's office, patients who are affected by dental decay can enjoy treatment that protects their smile and also preserves their appearance. Dr. Browne has experience identifying and treating problems with decay, and he can offer guidance during routine checkups that will help you avoid future troubles! If you would like to learn more about our services, you can reach our Prairie Village dental office at 913-901-8585.