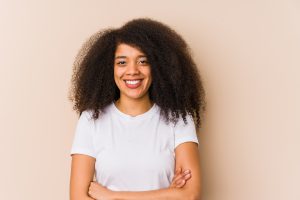 The ability to show off a confident, friendly smile can carry professional and social benefits. It can also help improve your overall comfort with your appearance. Unfortunately, even a relatively minor problem with a tooth can draw undesired attention and interfere with your confidence. What would it take to correct a flaw, or several flaws, that hurt your appearance? At our Prairie Village, KS dentist's office, we can offer patients porcelain veneers as an effective solution to many different cosmetic issues. By restoring teeth with veneers, we can make a person's smile look brighter, more uniform, and generally more attractive. Your veneers only require a limited amount of space, making them an exciting treatment option that can minimize changes to your tooth structure.
What Kind Of Problems Can Porcelain Veneers Help Me Solve?
Veneers have become a popular cosmetic dental procedure because they are so often effective at helping people improve the way that they look. You can hide blemishes; restore teeth that are chipped, cracked, or worn; improve on the shape or size of a tooth that appears out of place; and you can even hide some alignment flaws without having to undergo orthodontic work! Because they can take on several issues at one time, veneers can be a surprisingly direct path to an exciting smile makeover.
What Is The Veneer Placement Process Like?
The placement of porcelain veneers can take place over two appointments. The first appointment gives your dentist the chance to measure your teeth and talk to you about your treatment goals. These actions help us determine the shape, size, and overall appearance of veneers that will be right for your need. We can also take this visit as an opportunity to do preparatory work so that your veneers can fit comfortably. Because they are remarkably slim, porcelain veneers only require minimal changes to your tooth structure. When your cosmetic restorations are ready, you can return to our practice to have them bonded to your teeth.
Can I Depend On Long-Term Results From My Veneers?
Your custom veneers will be made from a remarkably strong porcelain material, so they can provide changes that last for many years! At regular dental checkups, your dentist can examine them to confirm that they are still in good shape, and that there are no issues with them. Just as you did before your cosmetic procedure, you should continue to practice good oral hygiene habits to preserve your veneers. Your dentist can offer guidance on oral care after your procedure to make this easier.
Talk To Your Prairie Village, KS Dentist About Veneers
With the placement of porcelain veneers, you can show off exciting changes to your smile! Dr. Browne has helped many people increase their confidence in the way they look with this and other cosmetic treatments. To learn more, call our Prairie Village, KS dentist's office at 913-901-8585.