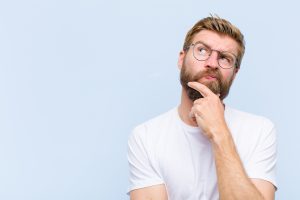 If you chip a tooth, you can grow alarmed by how the damage changes your smile. With that said, is there more to an injury than just its effect on the way you look? If your tooth continues to hurt after injuring it, you should seek treatment – internal damage could call for your dentist's attention. With that said, you can also be understandably worried that the injury might leave your tooth vulnerable to further harm if it is not treated. Our Prairie Village, KS dentist's office is prepared to address dental injuries of varying degrees of severity. For relatively minor injuries, we can recommend conservative cosmetic dental work to help improve your smile. If the matter is more serious, we can provide restorative dental work, or even welcome you for an emergency dental visit if necessary.
We Can Evaluate The Condition Of Your Chipped Tooth
Before recommending a certain course of action, your dentist can evaluate your tooth to determine what condition it is in, and what kind of care might be called for. Superficial trauma can be addressed with a cosmetic procedure, but you may require more support if the tooth's health or ability to function is a concern.
Restoring An Injured Tooth With A Cosmetic Treatment
Cosmetic treatment can lead to the restoration of a tooth's appearance with minimal changes to your overall tooth structure. Through tooth bonding and contouring, your dentist can restore the appearance of your tooth without a crown or veneer. This approach instead relies on a careful reshaping of your tooth, as well as an application of composite resin to hide damage. We can also recommend a dental veneer. A veneer is placed over the front of a tooth to hide damages, discoloration, and other cosmetic flaws. A veneer requires more modification to your tooth structure, but it can provide more support than the bonding procedure.
A Dental Crown May Be Required To Protect Your Tooth
If your tooth's health or function has been affected by your injury, restorative dental work can take care of the problem. Continued pain after your injury is a sign of internal damage. If it is called for, we can arrange a root canal procedure to stop the problem from growing worse. A dental crown can be put in place to protect a tooth, covering it fully above your gum line. The crown can be designed to match the look of your tooth, and it can provide functional support so that you can maintain your natural bite.
Chipped Tooth? Talk To Dr. Browne!
If you are worried about a chipped tooth, Dr. Browne can help! Our Prairie Village, KS dentist's office is proud to offer support in situations where a person has concerns about their smile or oral health. To learn more, contact Dr. Browne's dental office in Prairie Village at 913-901-8585.