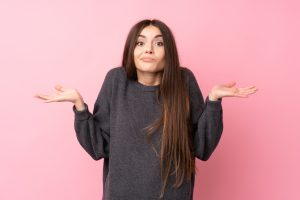 If you are anxious about restorative dental treatment, the idea of your procedure can begin to feel intimidating or even overwhelming. Our Prairie Village, KS dental office is proud to provide modern, patient-friendly restorative care when patients come in for help with cavities. We can examine your tooth in order to determine what kind of harm decay has already caused, which will make the appropriate support clear. When taking care of decay, the goal is to minimize changes to your tooth structure, and also to help you preserve the look of your smile. Thanks to the modern dental fillings and dental crowns we provide our patients, it is possible to fully address a cavity without changing your appearance.
Modern Cavity Care Can Preserve Your Smile
Modern dental fillings that are produced with composite resin are able to bond directly with your tooth structure, and imitate the color and general texture of your enamel. Because of this, we can make sure that your tooth is restored after cavity treatment while still maintaining your appearance. In a situation where a person needs more than just a filling, a dental crown can be useful, as it can provide more advanced support. We offer crowns made of materials like porcelain and zirconia, which provide cosmetic benefits in addition to functional support.
Making Your Treatment Experience As Comfortable As Possible
If you have anxieties around restorative dental work, you may be interested in receiving sedation during treatment. Nitrous oxide and dental sedatives are both effective at helping patients feel at ease, but conscious, during the time in the dentist's chair. This may be recommended if you generally find treatment uncomfortable, or if you are arranging a more involved procedure, like a root canal treatment.
We Can Help You Avoid Experiencing Future Cavities
While our practice is ready to make restorative treatment surprisingly patient-friendly, our goal is still to help individuals in the Prairie Village area avoid cavities. In order to do this for you, we can provide valuable support at routine dental checkups. These visits provide you with thorough cleanings, as well as careful reviews of your oral health to determine if there are any problems that require your dentist's attention. In addition to being useful for preventing cavities, reviews make it possible to identify issues and address them before they worsen, and cause discomfort.
Talk To Dr. Browne About Setting Up Your Cavity Treatment
At our Prairie Village, KS dental practice, you can count on a positive experience during cavity treatment with Dr. Browne! Our office helps patients deal with decay by providing comfortable care, and restorations that preserve the way they look. To learn more, or to schedule an appointment with Dr. Browne, contact our office today at (913) 901-8585.