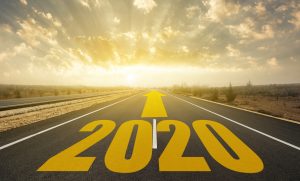 If you can greet 2020 with a brighter, whiter smile, you can have an easier time beginning the new year with an important confidence boost. In addition to helping you feel more comfortable with the way you look, the right cosmetic dental procedure can positively change the way people perceive you. While you can be interested in the benefits of a procedure, you can be unsure about fitting cosmetic treatment in at the end of the year when the holidays are in full swing. You can find that treatment is surprisingly convenient thanks to the take-home whitening kits offered at our Prairie Village, KS dental practice. Through daily treatments that occur on your schedule, you can make your teeth noticeably brighter, and begin the new year with a dazzling smile!
Our Take-Home Whitening Kits Make Expert Cosmetic Treatment Surprisingly Convenient
Take-home whitening kits manage to combine the expert results of professional cosmetic care with the convenience of a procedure that you perform on your own time. In order to make the application process easier, your dentist will provide you with a custom tray that you can use to evenly apply the bleaching gels that you receive. At times that work for you, the gels are applied to the surfaces of your teeth for designated periods. Once the scheduled treatment times have finished, you can be amazed to see the difference in the color of your smile!
Why Should You Use A Professional Kit To Whiten Your Teeth?
While there are products in grocery stores and pharmacies that provide teeth whitening treatment, they can have little benefit beyond removing stains that are on the surface of your enamel. Professional whitening agents that your dentist can provide are effective at removing stains from deeper layers of your teeth, so you can see more striking results. If you have tried over the counter whitening products in the past and felt disappointed by them, you can find that professional treatment helps you see your desired results.
Reviewing Your Other Options For Cosmetic Dental Treatment
In addition to providing take-home whitening kits, there are several cosmetic services your dentist can offer to help you improve the way you look. You can hide damage, discoloration, and even some problems with your alignment if you have porcelain veneers put in place on your teeth. You also have the option of arranging a bonding and contouring procedure – this procedure can lead to cosmetic improvements without the use of permanent restorations like veneers.
Talk To Dr. Browne About Making Your Smile Whiter
At our Prairie Village, KS dental practice, we can help patients feel a remarkable confidence boost by providing a professional teeth whitening treatment. These kits can be taken home and used on your schedule, but they can deliver professional-quality results! To learn more or to schedule a visit with Dr. Browne, contact our office today at (913) 901-8585.