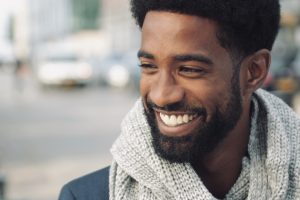 Should you commit to a cosmetic dental procedure? For many people, cosmetic treatment effectively addresses problems with their appearance that affect their confidence, and the way they are perceived by others. If you have concerns about the quality of your teeth, you can find that treatment offers exciting improvements. What might surprise you is just how effective one procedure can be, even if you have multiple issues with your appearance that you would like to correct. At our Prairie Village, KS dental practice, we can recommend cosmetic work with porcelain veneers for people who want to improve the condition of their teeth, address discoloration, and even hide some alignment flaws!
Veneers Have Helped Many People Enjoy Lasting Smile Improvements
Porcelain veneers are thin shells custom-made to fit on the front of a patient's teeth. When they are crafted, care is taken to make them effective at hiding flaws that might concern the shape of your teeth, their size, and their color. The porcelain material that veneers are constructed with offers more than just a lifelike appearance. This material is remarkably strong, and capable of resisting damage over time. Because of this, you can effectively count on veneers to be a long-term solution to your smile concerns!
Start Planning Your Cosmetic Procedure With Veneers
At your initial appointment, your dentist can talk with you about the uses of dental veneers, and examine your smile to determine if this treatment is right for you. When you move forward with the procedure, your teeth will be carefully measured, and some preliminary work on your enamel can be performed. The measurements taken are used for the construction of your custom restorations. When those restorations are ready, you can come back to our practice to have them affixed to the fronts of teeth. The bonding process is permanent, and strong enough to ensure that your veneers remain in place even as you continue to bite and chew.
Can Veneers Be Placed On Damaged Teeth?
If your teeth have relatively minor chips and cracks, or if they show general signs of wear and tear, veneers can be effective at restoring your appearance. While some dental injuries can be addressed with veneers, it is important that your dentist check if restorative dental work might be more appropriate for you. If this is the case, you can discuss having lifelike porcelain or zirconia crowns put on teeth. These crowns are effective at imitating natural enamel, and they also provide better functional support.
Talk To Dr. Browne About Treatment With Dental Veneers
Our Prairie Village, KS dental practice is proud to help individuals who want to show off their best, brightest smile! If you have questions about cosmetic dental work, or if you wish to schedule a visit with Dr. Browne, contact our office today at (913) 901-8585.