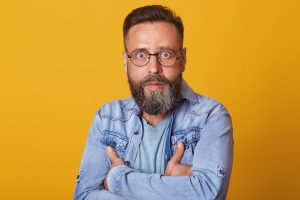 If you are struggling with dental anxiety, you may find the idea of arranging a dental appointment uncomfortable. Many people are affected by some degree of discomfort at the thought of restorative dental work, but individuals suffering from anxiety can even find routine dental appointments difficult. At our Prairie Village, KS dental practice, our goal is to deliver important care to our patients while also making their experience in the dentist's chair as comfortable as possible. When patients are worried about an upcoming procedure, or have difficulties with dental anxiety, we can recommend an appropriate form of dental sedation. We can even help you feel comfortable after a procedure by using OraVerse to reduce the unwelcome lingering effects of anesthetic.
Dental Anxiety Can Interfere With Your Ability To Maintain A Healthy Smile
Individuals who experience dental anxiety may avoid the dentist's office, and miss out on preventive care, or put off treatment when something might be wrong. In these situations, you can face bigger oral health problems because you are not seeking professional care at appropriate times. Unless you are advised to follow a different timeline, your regular dental exams should occur on a semiannual basis. These appointments provide professional cleanings that remove tartar and other debris, as well as evaluations that can determine if you might require restorative dental work. When dental anxiety causes you to miss these appointments, or ignore symptoms of poor oral health, serious problems can occur that seriously impact your ability to maintain your smile.
Discussing Your Options For Dental Sedation
When patients undergo treatment on a problem tooth, anesthetic can help prevent feelings of discomfort during their care. For individuals who suffer from discomfort around dental procedures, sedation can be beneficial. Nitrous oxide is often used during treatments – the effects of the gas wear off quickly, but keep patients calm throughout a procedure. For people who need more support to manage their anxieties, we can also provide an oral sedative.
How OraVerse Can Make You Feel More Comfortable After A Procedure
We provide OraVerse for patients because it can reduce frustrating numbness around your mouth after a procedure. While you can continue to feel comfortable thanks to the lack of sensitivity of your tooth, you can find that it is easier to move your jaw, and avoid issues with drooling or slurred speaking when you leave our practice.
Talk To Dr. Browne About Your Issues With Dental Anxiety
Dr. Browne is ready to help patients who struggle with dental anxiety! Our Prairie Village, KS dental practice can help you feel comfortable when receiving routine care, or whenever you might require restorative dental work. To learn more or to schedule a visit with Dr. Browne, contact our office today at (913) 901-8585.