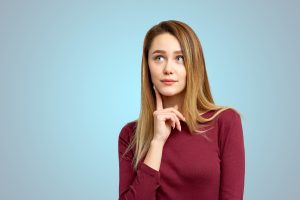 If you have a serious problem with your tooth, a dental crown may be needed to save it. At our Prairie Village, KS dental office, we have helped many people in situations where they needed restorative dental work for a serious cavity, or in response to a dental emergency. If you find yourself in a position where your tooth is badly hurt, or seriously affected by decay, we can make sure your needs are addressed. For teeth that are visible when a person smiles, we do offer treatment with lifelike porcelain crowns. These crowns imitate the look of healthy enamel, so they do not cause problems for your appearance when they are placed.
How Can I Tell If I Need A Dental Crown?
If you have a tooth that continues to ache, or one that has become worryingly sensitive, you could be experiencing the symptoms of decay. In cases where cavities cause discomfort like this, it can be necessary to perform a root canal to address internal issues before a crown is placed. Crowns are also often required when patients come in with dental injuries, particularly injuries that demand emergency care.
If you want to stay informed about the condition of your smile, see your dentist for regular dental exams. When you receive regular evaluations, problems can be identified and addressed before they worsen. These regular appointments help many people deal with decay before a crown is required – in these situations, dental fillings can provide important support while requiring less work on your tooth structure.
Receiving A Custom Dental Crown
During your visit to our practice, your tooth will be carefully measured, and prepared for the placement of your restoration. This preliminary work is important for ensuring that the crown you receive fits, and has the right look. For tooth-colored crowns, preparatory work also includes measurements to determine what shade your restoration should be. Once your crown is ready, your dentist can secure it over the tooth, providing functional support as well as protection from future infection.
Restoring Teeth In The Back Of Your Smile
If you have a problem with one of your back teeth, your dentist may suggest restoring it with something stronger than porcelain. Fortunately, there are zirconia and porcelain-fused-to-metal crowns, which provide esthetic benefits in addition to more support. Stronger crowns are preferred for back teeth because they tend to absorb more biting and chewing pressure.
Talk To Dr. Browne About Receiving A Custom, Lifelike Dental Crown
At our Prairie Village, KS dental office, Dr. Browne is ready to restore your smile with a modern, lifelike dental crown! If you are ready to learn more, or if you wish to schedule a visit with Dr. Browne, contact our office today at (913) 901-8585.