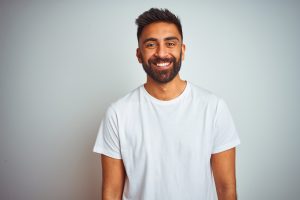 If you want to show off significant smile improvements, you have to agree to significant dental work…or do you? At our Prairie Village, KS dental practice, we are proud to offer a variety of cosmetic dental procedures that can give you a welcome confidence boost. We have experience working with people who want to make their teeth brighter, who want to hide visible dental damage, and many individuals who have several concerns about the way they look. What you can be happily surprised to hear is that minimal changes to your tooth structure may be all that stands between you and your ideal improvements! During a consultation, we can recommend the most conservative approach to cosmetic dental work that will be capable of delivering the results you desire.
What Kind Of Smile Improvements Can Cosmetic Work Offer?
Cosmetic dental work can make your smile brighter, while also helping you look younger and healthier. You can actually start the process of having your smile improved by setting up an appointment to discuss what specific changes you would like to see, and what you hope your smile will look like at the end of a procedure. Once you have shared this information, and your dentist has the opportunity to study your smile, you can learn about the different treatments that are available to you.
Selecting A Cosmetic Procedure For You
There are several cosmetic procedures that help patients enjoy significant changes to their appearance. Porcelain veneers are highly beneficial when it comes to improving the condition, color, size, and even spacing of teeth. These cosmetic shells are impressively thin, so little work has to be done to your tooth structure to make space for them. You can also hide these problems by undergoing a bonding and contouring procedure. This work will not require the use of permanently-set restorations at all. Instead, your teeth will have excess material carefully removed during contouring work, and a bonding procedure will see your dentist cover up flaws with the composite resin material we also use to make tooth-colored fillings. Of course, you also have the option of undergoing a teeth whitening treatment. While this only targets stains in your enamel, it can have a remarkable effect on the way you look while avoiding any changes to to tooth structure.
Using Discreet Clear Aligners To Improve Your Smile
Sometimes, a person's cosmetic flaws have less to do with their individual teeth, and more to do with the way those teeth are spaced. Because we offer MTM Clear Aligners for our patients, we can actually provide you with an adjustment that is discreet, while also limiting the time needed to show results! These clear appliances are designed in a way that prioritizes the movement of your front teeth, so changes can be completed in as little as three to six months.
Talk To Dr. Browne About Making Big Smile Improvements Through Conservative Cosmetic Treatment
At our Prairie Village, KS dental office, Dr. Browne is ready to help patients make significant smile changes while minimizing any permanent changes to your tooth structure! To learn more or to schedule a visit with Dr. Browne, contact our office today at (913) 901-8585.