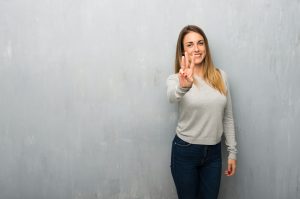 Motivating yourself to take care of a chore, or other less than exciting task, can sometimes be difficult. With that said, ignoring problems rarely removes them from your life…in fact, you could wind up with a more difficult task by putting something off! When it comes to tooth decay, you should seek the appropriate restorative dental treatment as soon as possible. Continually ignoring the problem and avoiding the dentist's office can result in more damage to your tooth structure, and a greater risk that your tooth will become infected! Our Prairie Village, KS dental office is prepared to fully address your cavity, and we can make sure you feel comfortable throughout your time in the dentist's chair.
1. You Can Avoid A Potential Root Canal Procedure
If your issue with tooth decay is caught and treated in time, you can avoid the need for a root canal procedure. Root canals are only recommended when a person has endodontic trouble, meaning trouble that affects the inner chamber of their tooth. If you want to improve your odds of having a cavity identified and treated before this stage, make sure you keep up with regular dental exams, as your dentist is able to recognize when decay is an issue even if you are not yet experiencing uncomfortable symptoms.
2. You Can Save More Of Your Healthy Tooth Structure
The damage that a cavity does to your tooth is permanent, so the larger it grows, the more of your enamel you lose! This can affect the type of restoration that is required to protect your tooth. A tooth affected by a small cavity can be restored with a dental filling, which only occupies a limited amount of space. The tooth-colored fillings we provide match the look of your enamel, and bond directly to your tooth structure. If you have a larger cavity, the placement of a dental crown can be required. In order to make room for your crown, it can be necessary to remove healthy dental material.
3. You Can Stop A Problem Before It Leads To Persistent Tooth Pain
If you want to avoid a problem with a toothache, or dental sensitivity, prompt cavity treatment should be a priority. When decay exposes you to internal tooth problems, the discomfort can make it hard for you to concentrate on your routine, and make meals unpleasant.
Talk To Dr. Browne About Scheduling A Cavity Treatment
People in and around Prairie Village, KS can look forward to superior dental health treatment when they visit with Dr. Browne! Our practice is ready to help you deal with a minor cavity, or take care of a more severe issue with decay. We are also here to provide ongoing evaluations, so we can warn you about a problem even if symptoms have not started to affect you. To learn more, or to make an appointment with Dr. Browne, contact our office today at (913) 901-8585.