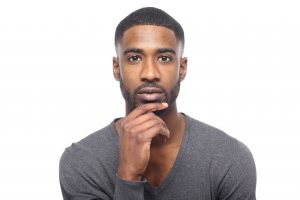 The holidays tend to create many opportunities to see friends and family, including some you may not see much of during the course of your year. Because of this, it is natural for people to put some thought into how they can look their best before events where they expect to catch up with others. If you are interested in making sure your smile looks its best before a gathering, talk to our Prairie Village, KS about cosmetic dentistry! You can be excited to learn that a procedure can dramatically improve your smile with less work on your tooth structure – and in less time – than you anticipate.
Selecting The Right Procedure To Achieve Your Smile Goals
There are several procedures our practice can provide in order to improve your smile. The right treatment for you can depend on what you hope to see from your results, and how much work you might be interested in undergoing. If your concern is with the effect teeth stains have started to have on your smile, a professional whitening procedure can deliver optimal results. The whitening kits we provide include custom-made trays to help with the application of whitening agents, so you can look forward to a successful treatment. If you want to address concerns about the shape or size of teeth, you can look into receiving porcelain veneers, or planning a bonding and contouring procedure.
Your Procedure Can Take Less Time Than You Might Expect!
Cosmetic work can lead to exciting – and timely – improvements. With your take-home whitening kit, your smile can become significantly brighter after just ten to fourteen days of daily applications. If you have teeth restored during a bonding and contouring procedure, it is possible to have results after just one appointment. This is because the process will not require the use of custom restorations, and minimizes the changes to your tooth structure. While porcelain veneers can require a second appointment to complete treatment, the benefits of your procedure can last for many years.
Timely Cosmetic Dental Work Can Provide Lasting Improvements
When it comes to any dental work, a person's oral health care habits after treatment can impact the lasting value of treatment. With that said, smart smile care can ensure that your smile improvements are long-lasting. Veneers are particularly effective at delivering lasting improvements. While these shells are impressively slim, they are strong enough to retain their look and shape over years of biting and chewing.
Talk To Dr. Browne About Scheduling Cosmetic Work Before The Holidays
At our Prairie Village, KS dental practice, Dr. Browne is ready to help patients make big changes to their smiles in time for the holidays! To find out more, or to set up a visit with Dr. Browne, contact our office today at (913) 901-8585.