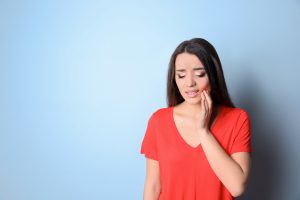 If you are free of any symptoms that might suggest oral health troubles, and if you are comfortable with the look of your smile, you can have no problem waiting for your next semiannual dental exam. However, if you are experiencing discomfort, or if you suffer a dental injury, you can be ready to see your dentist as soon as possible! Fortunately, our Prairie Village, KS dentist's office is prepared to see our patients when they need emergency dental care. During this treatment, your discomfort can be directly addressed, and you can have a restoration put in place to address any signs of tooth trauma.
We Offer Emergency Dental Care When You Have A Problem
Some oral health problems are too urgent to ignore – if you find yourself in need of prompt treatment, our practice can help. We will work with you to make sure your trouble with a dental injury, dental pain, or any other emergency problem is managed as soon as possible. Our practice recognizes the importance of seeing someone as soon as possible in a situation where a tooth's well-being is in jeopardy – if too much time passes, serious harm can leave a tooth beyond the point of saving!
Making Sure Your Oral Health Needs Are Properly Addressed After A Dental Injury
The first step that your dentist will take in dealing with your emergency will involve examining the tooth, and determining what kind of care you need. Once the immediate threat is addressed, you can enjoy relief from ongoing discomfort. However, this does not mean that everything is settled – after this work is completed, you can require a dental restoration. We provide lifelike dental crowns and dental fillings during restorative dental work, so we can make sure your smile is preserved, and that your vulnerable tooth has the support it needs.
Our Restorations Are Supportive, And Mimic Your Natural Tooth Structure
When it comes to dental injuries, a crown is typically needed to provide enough support for your bite function, and your tooth. We offer custom crowns that are designed to provide lasting support. If you are concerned about a restoration's impact on your appearance, we can discuss placing a crown made from material that will closely imitate your tooth structure!
Our Prairie Village Dental Practice Offers Emergency Dental Care!
Dr. Browne understands how scary a dental emergency can be, and how important it is to have a serious problem addressed as soon as possible. Our practice offers emergency dental work to patients when they might require it. In addition to providing restorative and cosmetic care after injuries, we can provide ongoing oral health support to help you keep your smile in great shape! To find out more, or to schedule a visit with Dr. Browne, contact our office today at (913) 901-8585.