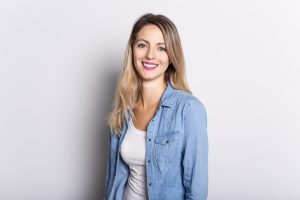 If your concerns over dental discoloration are starting to impact your self-confidence, or if you have grown frustrated trying to whiten your teeth with store bought products, it may be time to look into teeth whitening kits. Your Prairie Village, KS dentist's office can provide patients with specialized kits that include custom trays, and potent whitening gels, which they can take home and use at their convenience. When you pursue treatment with a whitening kit, you can see remarkable results, and enjoy improvements that are easy to see! This is one of several cosmetic services your dentist makes available to patients. If you have questions about teeth whitening, or any other cosmetic procedure, schedule a consultation to find out how the right work can help you!
How Can A Teeth Whitening Treatment Change My Smile?
If your teeth are affected by stains from different foods and drinks, or because you have used tobacco products, it can be difficult to see significant results from over the counter whitening agents. While effective on surface stains, these products can have little impact on those deeper stains that hurt the way you look. Professional whitening agents are are more potent, and effective at removing stains that have settled in deeper layers of your enamel. As a result, you can see your smile become many shades brighter over the course of ten to fourteen days! Your custom whitening trays make it easy to apply these agents, so you can look forward to successful treatment.
Selecting The Right Treatment For Your Discoloration
The right treatment for your issues with smile discoloration can make a big difference. What you ought to be aware of is the fact that some people have discoloration due to issues that are not related to external stains. Instead, they have problems because of certain medications, more serious problems with fluorosis, or because a tooth may have changed color after physical trauma. Alternative cosmetic work may be recommended in a situation like this.
We Can Help You Make Terrific Changes To Your Smile!
Your dentist can make many improvements to the way you look when you have the right cosmetic dental procedure performed. If you want to address internal issues that change your smile color, or if you want to do something about issues with the shape or size of certain teeth, you can make time to talk about having porcelain veneers placed. If your goal is to fix problems with poor dental alignment, but you are concerned about traditional braces, make an appointment to discuss MTM Clear Aligners!
Talk To Dr. Browne About Taking Home A Teeth Whitening Kit
A take home whitening kit from Dr. Browne can produce amazing results, and give you renewed confidence in your smile! This is one of several cosmetic treatment options we are proud to offer to people in and around the Prairie Village, KS area. To learn more, or to set up a visit with Dr. Browne, contact our office today at (913) 901-8585.