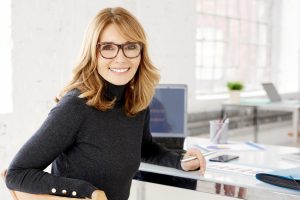 Periodontal problems are not an issue you want to simply ignore. When a person lets a problem like gingivitis worsen, and does not take action to stop the progression of this infection, they can experience serious trouble from periodontal disease. If you have troubles with advanced gum disease, you face a heightened risk for tooth loss, and potential complications for your general well-being. You can fight to protect your gums with good oral hygiene habits. If you want to provide targeted attention to your gums, you can talk to your Prairie Village, KS dentist about an ultrasonic scaling.
What Makes An Ultrasonic Scaling Different From Routine Dental Cleanings?
An ultrasonic scaling is a more involved type of cleaning than you receive during a routine dental checkup. The process focuses on removing harmful bacteria that have gathered below your gum line, an area not addressed in the course of a normal cleaning. The benefit to this service is that your dentist is taking on the harmful agents that cause gingivitis, and put you at risk for more advanced gum disease. This can also be performed to help you manage the effects of a serious infection, if you are already dealing with this problem.
Undergoing Treatment To Protect Your Gums From Harm
As the name suggests, your dentist will use ultrasonic technology to fight bacteria below your gum line, rather than manually removing bacteria buildup. This is an effective, and more gentle, approach to dealing with these harmful agents. By performing an ultrasonic scaling, your dentist can put a stop to gingivitis, and restore your periodontal tissues to their proper state. If your condition is more serious, this may be part of an ongoing effort to help you avoid issues like tooth loss, which can occur because of more significant gum disease.
Your Dentist Looks Out For More Than Just Cavities At A Checkup
Dental examinations are about more than just a review of your teeth! While it is important to check on the state of your enamel, to look for possible signs of tooth decay that need to be addressed, there are other issues that might be affecting your oral health. That includes gum disease, as well as problems with TMJ dysfunction. A check for signs of oral cancer can lead to the earlier detection and treatment of this serious disease, which will improve your chances for a successful treatment.
Talk To Dr. Browne About Scheduling An Ultrasonic Scaling
If you want to make sure your smile is truly healthy, you need to worry about more than just cavities. Fortunately, Dr. Browne is ready to take on the range of issues that might impact your oral health. If you are concerned about possible problems with gum disease, or any other dental matter, contact our office today at (913) 901-8585.