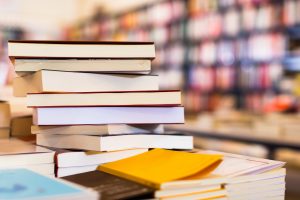 From Thursday, March 21 through Saturday, March 23, Johnson County's Central Resource Library will host the Cabin Fever Book Sale! During these three days, an ongoing sales drive will make books, movies, albums, and puzzles available at low prices. You can stock up on entertainment during this event, as most of the items being held will be sold for as little as $0.50 to $2! Libraries offer important resources and information to a community. Your Prairie Village, KS dentist also provides an important service – during every visit, you can count on quality oral health care. To make sure your smile is in the best possible shape, make sure your next routine dental checkup is scheduled!
When:
The Cabin Fever Book Sale is scheduled to run from Thursday, March 21 through Saturday, March 23. Thursday's hours are 9 am until 7:30 pm; Friday's hours are 9 am until 5:30 pm; Saturday's sale hours are 9 am until 3 pm.
Where:
The Central Resource Library is located at 9875 W 87th Street, Overland Park, KS.
Cost:
Prices will vary based on the items selected. Most of the products being sold will cost between $0.50 and $2.
Activities Include:
During the Cabin Fever Book Sale, Johnson County residents have three days to check out the many items being sold by the library! There will be books, films, music, and puzzles sold. This event is being supported the the Friends Of The Johnson County Library group.
For More Information:
For more information about this event, click here.
Schedule Your Next Dental Visit With Dr. Browne!
Individuals in and around the Prairie Village, KS area can enjoy fantastic oral health care when they arrange an appointment with Dr. Browne! Our practice is proud to deliver quality dental support to individuals looking for preventive, restorative, and cosmetic care. To learn more, or to arrange a visit with Dr. Browne, contact our office today at (913) 901-8585.