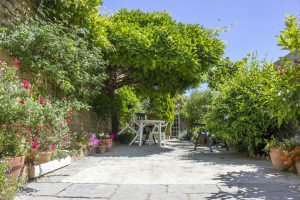 From Friday, March 8 through Sunday, March 10, the Johnson County Home And Garden Show will take place at the Overland Park Convention Center! During these three days, you can explore the center to meet with experts and vendors, and come up with a plan to make dramatic improvements to your living spaces. More than three hundred professionals will be on hand to offer guidance on matters of gardening, landscaping, and home improvement. When you keep up with repairs and modern style trends, you can keep your home looking great. When you combine smart daily oral care with regular dental exams, you can keep your smile looking great! Your Prairie Village, KS dentist is ready to offer you quality preventive care.
When:
The Johnson County Home And Garden Show is taking place from Friday, March 8 through Sunday, March 10.
Where:
The Overland Park Convention Center is located at 6000 College Blvd, Overland Park, KS.
Cost:
When you order an adult ticket at the venue, the cost is $12 – online adult tickets are $10. Children aged twelve and younger will be admitted at no cost!
Activities Include:
You can speak with a number of experts and vendors on matters of home remodeling, landscaping, and gardening! This three-day event can offer great support for people who want to make high-quality, dependable improvements to where they live.
For More Information:
For more information about this event, click here.
Schedule Your Next Dental Appointment With Dr. Browne!
Is your next dental visit scheduled? People in and around Prairie Village, KS can look forward to quality treatment when they visit Dr. Browne for preventive dental care. Our practice is also ready to help you address cosmetic and restorative concerns you might have. To find out more, or to schedule a visit with Dr. Browne, contact our office today at (913) 901-8585.