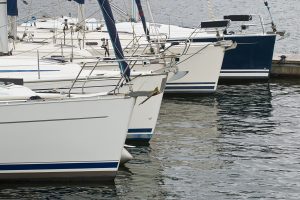 From Thursday, January 24 through Sunday, January 27, the Overland Park Boat Show will welcome visitors to meet with vendors, and see boats of all kinds being sold. You can meet with vendors, and find great information about boats and boating accessories you might be interested in purchasing. A day on the lake can be a great getaway, and an opportunity to shake off the stress of daily responsibilities. While it can be nice to take a break from your routine, remember that you should not see your dental care as something to skip, or postpone. Your Prairie Village, KS dentist is ready to provide you with quality oral care during a preventive exam.
When:
The Overland Park Boat Show is being held from Thursday, January 24 through Sunday, January 27.
Where:
This event is being held at the Overland Park Convention Center, which is located at 6000 College Blvd, Overland Park, KS.
Cost:
Adult tickets are $9. Kids between the ages of 6 and 12 will be admitted for a discounted price of $5, while kids aged 5 and younger are welcomed at no cost.
Activities Include:
The Overland Park Boat Show gives you a chance to marvel at many models of boats on sale, meet with vendors, and learn more about boats and accessories that may be of use to you.
For More Information:
If you would like more information about this upcoming event, please click here.
Schedule Your Next Routine Dental Exam With Dr. Browne!
If you want to be truly confident in the health of your smile, schedule dental care with Dr. Browne! Our practice is ready to offer support to families in and around Prairie Village, KS, as well as Overland Park and other nearby communities. To learn more about our practice, or to arrange your visit with Dr. Browne, please contact our office today at (913) 901-8585.