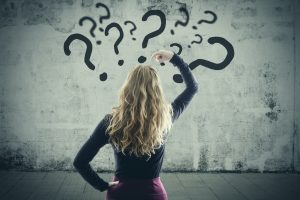 Your daily efforts are important, and you should not feel like you have nothing to gain from diligently brushing and flossing your teeth. Good hygiene, along with a smart diet, will be important to helping you keep your smile in good condition. With that said, one thing you should not do is decide that your daily habits are "enough," and an excuse to avoid dental exams. Your Prairie Village, KS dentist's office can offer you superior care in the form of dedicated exams, including reviews with advanced imaging technology. These sessions, along with your routine dental cleanings, offer key advantages for patients who want to avoid dental troubles.
Understanding The Value Of Regular Dental Exams And Cleanings
Dental examinations involve a remarkably close look at your smile. With digital x-rays, your dentist is able to thoroughly review your oral health, and recognize problems that a visual inspection could fail to identify. In addition to looking for cavities, your dentist will look for evidence of damage from teeth grinding, gum disease, and even signs of oral cancer.
When you receive a professional dental cleaning, your teeth undergo a dedicated removal of harmful debris that may be present. If tartar is present on your smile, you should know that your professional cleaning can succeed at removing the substance – your daily cleaning will not be up to that task.
Making The Appropriate Plans If Oral Health Problems Are Identified
Between professional care and smart daily care, your risk of dental health trouble can remain low, but you can be surprised to learn that you need restorative dental treatment for a problem. It is important to know that your dentist can arrange treatment for a problem before it worsens, and you have to deal with unpleasant complications.
Schedule Your Next Routine Checkup With Dr. Browne!
Your dental checkups protect you from potentially serious oral health problems, and help you maintain an attractive smile. Dr. Browne is ready to meet with patients in and around Prairie Village, KS who are in need of routine care, and those who need work to address concerns. To learn more, or to plan your visit with Dr. Browne, contact our office today at (913) 901-8585.