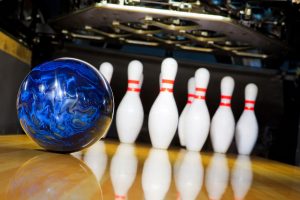 While it can be fun to celebrate the new year as a family, your kids may have a little trouble staying up all the way until midnight. Luckily, Pinstripes Bowling Bocce Bistro will have a special Noon Year's Event for everyone to enjoy! You and your family can enjoy some (friendly) competition while you bowl, and enjoy the pizza buffet. A twelve o'clock balloon drop and milk and cookies will also be available to help with the daytime revelry, and there will be face painting, photo booths, and other fun activities. Are you ready to take care of your smile in 2019? If you have yet to set up your preventive dental checkups for the next year, talk to your Prairie Village, KS dentist's office about setting up your routine visits! 
When:
The Noon Year's Eve activities at Pinstripes Bowling Bocce Bistro will take place from 9 am until 12 pm on New Year's Eve.
Where:
Pinstripes is located at 13500 Nall Ave, Overland Park, KS.
Cost:
To review your admission options and purchase tickets in advance, click here.
Activities Include:
You can have a ball bowling with your family, and take part in a noontime celebration of 2019 that features a balloon drop, along with cookies and milk for toasting.
For More Information:
For more information about this event, click here.
Make Plans To Enjoy Dental Work For 2019 With Dr. Browne!
Families in and around the Prairie Village, KS area can look forward to dedicated smile care with Dr. Browne! To learn more or to schedule a visit with Dr. Browne, contact our office today at (913) 901-8585.