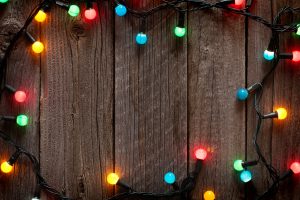 From now through Friday, January 7, you and your family can see a beautiful holiday light show at Deanna Rose Children's Farmstead! Visitors to the farmstead can look forward to a dazzling setup, with this outdoor space enlivened by elaborate, Christmas-friendly pieces! While you drive through and marvel at everything, you can enjoy accompanying holiday music by tuning your car radio to 90.5 Rose FM. Are your plans for the holiday all set? While you go out and visit friends and family, be careful about having too many Christmas treats, as the sugar can lead to cavity troubles. Your Prairie Village, KS dentist wants you to enjoy the holidays while protecting your smile!
When:
The holiday lights display will be set up and open to the public now through Friday, January 7. Each night, families can pass through between 5 pm and 7 pm.
Where:
The Deanna Rose Children's Farmstead is located at 13800 Switzer Road, Overland Park, KS.
Cost:
Families can experience this illuminated winter wonderland for FREE!
Activities Include:
You can pass through the farmstead and admire the many lights displays set up for everyone to enjoy! There will also be a special Christmas station you can tune into at 90.5 Rose FM.
For More Information:
For more information about this event, click here.
Schedule Your Next Dental Visit With Dr. Browne!
Your goal should be to keep your smile in the best possible shape. Dr. Browne is ready to help you by offering expert preventive care in a welcoming, modern environment. Our practice is also ready to meet with you to help you address issues with your smile that arise. To learn more, or to set up a visit with Dr. Browne, contact our office today at (913) 901-8585.