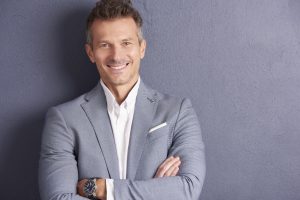 The support from any dental restoration should give you the ability to confidently bite and chew, even as your affected tooth absorbs pressure during these functions. Feeling confident in your support from a dental crown is important, because it covers all of your tooth above your gum line. Because of this, it needs to be strong enough to withstand the daily pressures placed on teeth. When your Prairie Village, KS dentist provides you with work on a problem tooth, the goal is to ensure you have the kind of care needed to help you feel comfortable with your oral health. The dental crown you receive can provide years of support. You can also enjoy access to crowns made from attractive, lifelike materials that fit in well with your smile.
What Kind Of Problems Are You Able To Address With A Crown?
A tooth with a cavity may demand a crown – your dentist will make a determination as to whether the degree of decay calls for more than a dental filling. Once placed, your crown can guard your vulnerable tooth against a future infection, while also taking on functional demands. Physical trauma can also make a crown necessary, as your tooth may need permanent protection after becoming chipped or cracked.
What Will My Crown Look Like?
For teeth that are more visible, patients can be happy with the appearance of porcelain and zirconia crowns, which both imitate the look of dental enamel. If you have a tooth that is less visible that needs a crown, one made of metal can offer more durability. This is important, since that crown will undergo more pressure from biting and chewing.
What Should I Do To Make Sure My Crown Stays In Good Condition?
Keeping up with routine preventive dental care always matters. You protect your natural teeth, and you can protect a restoration from problems. Take action to stop any habits of biting or chewing on hard surfaces, as these actions can wear down a crown.
Dr. Browne Can Offer Important Tooth Support With A Dental Crown
If you need to do something about a damaged or decaying tooth, Robert M Browne, DDS is ready to help! With a crown in place, you can feel better about your oral health, and the way you look. To learn more or to schedule a visit with Dr. Browne, contact our office today at (913) 901-8585.