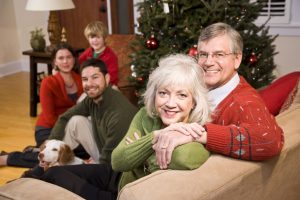 While your commitment to preventing cavities can remain constant throughout the year, the holidays can make smile care a little more difficult. For some people, the challenge comes in the form of holiday treats – Halloween, Thanksgiving, and Christmas all offer an assortment of sweets that are high in sugar. For others, the trouble comes when travel plans interfere with their oral care regimen. Your Prairie Village, KS dentist's office is ready to help you in your efforts to maintain a healthy smile. While routine dental checkups offer important preventive care, and an important cavity review, you should also make sure you keep up with good oral hygiene between appointments. 
Caring For Your Smile While You Travel
When you pack before a trip, make a point to bring everything you need to take care of your teeth and gums. While this may seem obvious, it can be all too easy to leave something behind, and then miss out on a preventive care session until you replace the absent item. In that time, oral bacteria can continue to cause trouble for your smile, and put you at risk for the development of tartar.
Be Mindful Of How Holiday Treats Can Affect Your Teeth
Your diet over the holidays can add to your waistline, and lead to trouble with cavities. Drinking water during meals can help you clear away food particles that might stick to your teeth. Even with this in mind, you should be careful to avoid overindulging in sweet, sticky items. These products can be more harmful to your enamel, and make you more susceptible to a problem. If you are not careful, your holiday treats could leave you in a situation where you have to start the new year undergoing restorative dental work!
Talk To Dr. Browne About Scheduling Expert Care to Protect Your Smile
If you want to make sure your smile is properly protected against tooth decay, schedule routine care with Robert M Browne, DDS! Our practice is proud to offer preventive dental visits for families in and around Prairie Village, KS. If you would like to schedule a visit with Dr. Browne, contact our office today at (913) 901-8585.