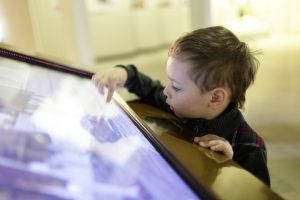 Families in and around the area of Prairie Village, KS can learn about our county's history by visiting Johnson County Museum! This museum is set up to help residents learn more about their hometown's past, and understand the roots of our community. There are interactive exhibits and activities to offer instruction, and entertainment. When you attend, you can even take advantage of free guided tours that are provided with your admission. Your Prairie Village, KS dentist's office is proud to offer a range of dental health services for families in the area. We also offer support to patients in the event of a dental emergency!
When:
The Johnson County Museum's hours are 9 am through 4:30 pm. The museum operates Mondays through Saturdays.
Where:
You can find the Johnson County Museum at 8788 Metcalf Avenue, Overland Park, KS 66212.
Cost:
The cost for an adult ticket is $5. Seniors (those ages 60 and above) are welcomed at a discounted rate of $4, and kids are able to enter for $3.
Activities Include:
The Johnson County Museum provides information, interactive exhibits, and more for residents who want to find our more about the background of our community. You can explore on your own, but there are guided tours that are free with the price of your admission.
For More Information:
For more information about this event, click here.
Schedule Your Next Dental Appointment With Dr. Browne!
You and your family can enjoy expert oral health care each time you make an appointment to see Robert M Browne, DDS! Our practice proudly provides a range of beneficial treatments that can help you keep your smile in great form. To learn more or to schedule a visit with Dr. Browne, contact our office today at (913) 901-8585.