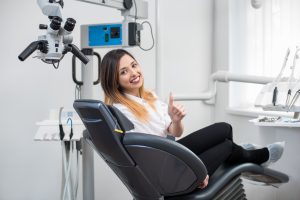 Tooth decay and dental damage can result in permanent harm to teeth. Because our oral health can be permanently compromised by these problems, it is important that your restorative dental treatment offer long-lasting support. Your Prairie Village, KS dentist's office can offer care for dental problems that keep vulnerable teeth safe. Modern dental fillings and crowns can offer needed structural support, keep your tooth safe from new infections, and even help you address any cosmetic issues caused by your trouble. In addition to offering support through restorative dental work, your dentist can provide you with the kind of ongoing preventive dental care that can help you keep your smile in good form.
What Kind Of Results Should I Expect From My Restorative Dental Treatment?
The first goal your dentist has during any restorative treatment is to fully address the problem you face. This is true when you need work done for a cavity, or when you experience a dental emergency. After your tooth is given proper care, you can receive support in the form of a restoration. Dental fillings are often used to protect teeth that suffer cavities. With that said, you could require more support in the form of a dental crown. Crowns help keep a problem tooth in good care by offering total coverage above the gum line, and by absorbing biting and chewing pressures.
Taking Care To Avoid Troubles In The Future
Avoiding dental trouble means avoiding cavities, but this is not all you should worry about. Dental damage, including an accumulation of wear and tear, can have negative cosmetic effects, and make you more vulnerable to problems. Patients who tend to grind their teeth at night – a problem often referred to as bruxism – should seek care, as this can lead to chips and cracks that call for professional treatment.
Talk To Dr. Browne About Addressing A Damaged Or Decaying Tooth
If you want to make sure your smile stays in good health, practice good oral care habits at home, and make sure you enjoy regular professional dental care. Robert M Browne, DDS is proud to provide dedicated support to families in and around the Prairie Village, KS community. To learn more or to schedule a visit with Dr. Browne, contact our office today at (913) 901-8585.