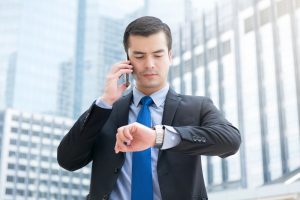 When you leave a checkup and cleaning with your Prairie Village, KS dentist, chances are you scheduled your next appointment, for six months in the future. That's the prudent way to do things, to avoid skipped appointments. Otherwise, it's easy to find that six months turned into nine months, and suddenly we haven't seen you for a year. And yet, don't be embarrassed to call us on short notice, when needed. If asking for a same-day appointment sounds over the top, we can tell you there are some sensible reasons to ask for this accommodation.
Same Day Situation #1
Something just doesn't feel right, and it's come up suddenly. Whether your tongue feels a jagged tooth edge that didn't used to be there, or a little one is continually tells you something hurts, same day appointments can put your mind at ease if nothing is wrong. And if something does need attention, we can see you during office hours, before it turns into an after hours dental emergency.
Same Day Situation #2
Your schedule is busy, but you find you are available to come in. When you've scheduled, and rescheduled, and then rescheduled again, it can be smart to call and ask if we have an opening, if you are available. We can often work patients in if we have had a cancellation, and that same day appointment makes the best use of everyone's time.
Same Day Situation #3
If you have something really special coming up, and our want your smile to look its best.  If your realize an important event is approaching fast, a same day appointment can allow you to get things started. Whether it is a consultation for MTM aligners (which can straighten a smile in about three to six months) or picking up your trays for at-home teeth-whitening using professional strength gel, a same day appointment can let you get plans underway, and be that much closer to the smile you've always wanted.
Does a Same Day Appointment Make Sense?
Same day appointments are the answer in a variety of situations. Find out about getting the care you need, when you need it.  Learn more by scheduling a visit in Prairie Village, KS by calling Robert M Browne, DDS at (913) 901-8585.