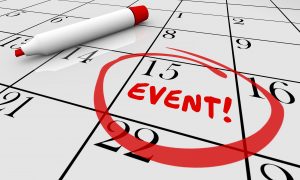 Have you enjoyed any of the storytime moments at The Village? If not, then you are really missing out! The next installment of this family-fun experience is a great one for enthusiasts of our KC Royals, so don't forget to show up for Storytime: The Night The World Turned Blue!
About the Event
This is one very nostalgic, enjoyable, and relaxing event for you, your spouse, your kids, and anyone else who enjoys hearing a good book! Prepare in any way you'd like for this Royals themed event (a special outfit, etc.) and head out to The Village to hear area author Jason Sivewright, as he ready from his book The Night The World Turned Blue. Everyone will love the yummy food, your kids will love the artistic activities, and you'll even have a chance to shop!
Event Location
Join the event at the clock tower of The Village, located at:
6920 Mission Rd, Prairie Village, KS 66208
Event Date and Time
Get ready for this "royal" event on July 25th, 2018 from 10am to 11am.
How To Learn More
Find out more by calling (913) 362-9668 and by checking out The Village's website.
Keep Your Family's Teeth And Gums Healthy
Maintaining the oral health of your family is super easy when you keep track of preventive care by scheduling visits! Learn more by scheduling a visit in Prairie Village, KS by calling Robert M Browne, DDS at (913) 901-8585.