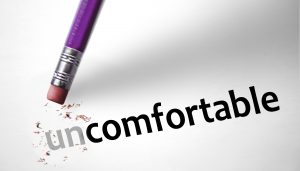 If you're not entirely sure what we are about at our Prairie Village, KS practice, then you may not know that patient comfort is one of our absolute top priorities. "Well that's good," you might think to yourself, "it's nice to have a dentist that's gentle and thoughtful." If so, then you certainly have some idea of what we mean. However, we want to make sure you really comprehend what we're saying when we declare we're all about ensuring you feel good. We mean at home, during your visits, and then every other moment when it comes to your grin. Let's iron out some details!
Sometimes, You Need To Be Numb
For many instances, you need your smile to be numb. Maybe you're receiving a filling. Perhaps a root canal. Anything that causes you serious dental anxiety or physical discomfort qualifies! So, don't be shy about talking with us about sedation. We provide it to help you feel wonderful. We also offer something that will help numbness to wear off, so just as wonderful as you felt during your procedure, you can get back to life without that very-in-the-way lingering numbness that can make returning to work, etc., difficult. It's called Oraverse. Ask us about this aspect of patient comfort during your next visit!
The Tech Stuff Is Ready For You
One of the things that can cause both emotional and physical stress for patients is coming face to face with technology that's not very modern or friendly. Good news: We offer advanced imaging through the use of digital X-rays. It's better for the environment. It's safer for you (it emits far less radiation). It's more comfortable, too. So, when you learn it's time for an X-ray, there's no stress necessary. It's quick, efficient, and you'll barely feel a thing.
Check Out What Others Have To Say
Yes, you can read all about our promises regarding patient care. However, if there's the tiniest part of you that would really prefer to hear from patients who have actually seen us, visited us for some time, and who can attest to the fact that we do, indeed, have patient comfort at heart, then no problem. Check out our testimonials when you get the chance. You will see that our team wants you to feel relaxed, while we offer the care you need for a 365-days-out-of-the-year comfy, healthy grin.
Protect Your Smile With Comfortable Care
See us for the comfortable care you need, so you can enjoy smile comfort all year long. Learn more by scheduling a visit in Prairie Village, KS by calling Robert M Browne, DDS at (913) 901-8585.