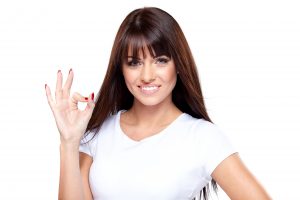 You will hear us time and time again encourage you to schedule your dental filling right away once we find that you need one! However, you might have some reasons for waiting. You may feel a little hesitant because you are worried about how it might feel (trust us, it will be relaxing and comfortable!). Or, you may simply not recognize the fact that when you receive your filling, you clear up multiple problems all at once that will provide you with immense relief you may not have even realized would be so impactful!
A Visible Problem Will Be Gone
If you have a visible cavity, then that problem is going to be cleared up in a heartbeat. We will place a dental filling that's lovely. What's so lovely about it? Well, you won't be able to see it because it will match the rest of your tooth's tissue, so nobody will know it's there except you and us! The result: A tooth that looks plain old healthy again.
Your Pain Will Stop (Or Never Show Up)
If you've already developed pain due to your tooth decay, then it will go away once we place the dental filling because we'll remove the decay. If your cavity hasn't become painful yet, it will (that is, unless you come on in for your filling, so we can stop the growth of that cavity). It's well worth it.
You Won't Have To Worry Anymore
Have you been fretting about your tooth, worrying about the fact that you still need to come in for your dental filling, and now you're stressed out? When you see us for the required restorative care, your worries will dissolve.
Things Won't Get Worse
One of the main problems our team faces when trying to explain the benefit of coming in for a dental filling sooner than later is the fact that many patients think they have a long time (or forever) to fill a cavity. The truth is, there's only a window of time because the decay grows significantly. You might suddenly graduate from the need for a filling to a crown or root canal or even an extraction! Choose that filling, so you stop the issue immediately.
Avoid The Progression Of Your Cavity By Choosing A Filling
Fill a cavity as soon as you can by coming in to see us! That way, you'll solve all of your decay-related problems at once and can get back to life with a healthy smile. Learn more by scheduling a visit in Prairie Village, KS by calling Robert M Browne, DDS at (913) 901-8585.