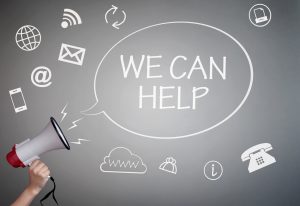 It's easy to feel like maybe you need to be thoughtful and sparing with your dental visits to our practice. Perhaps you think that if we see you too frequently, we are going to start thinking you're too concerned about your smile. Maybe you worry that if you call us for a sudden urgent issue, we are going to think you're someone who overreacts. We would like to reinforce the fact that as long as you're taking care of your oral health, we're thinking that you're a stellar patient! So, toss all of those worries to the wind and remember that whatever it is you need for your smile health, we are most certainly here to help!
Come In At A Moment's Notice!
Come in whenever you need to. This is all you really need to remember if you're having a hard time figuring out if you should or shouldn't. We maintain a schedule and a practice philosophy that ensures we have room for you when you require a dental visit, so don't hold back. Think you should probably come in right now? Call us, tell us, and we will see you (and address your oral health concern) soon.
Come In After Hours
We want to make it easy for you to receive the comfortable dental care you need when you need it! If you find yourself in a situation you didn't expect and you really need to see us, call us. Our decision to include emergency dental visits as part of our practice is based on the reality of our patients' lives. Things don't always transpire when they're most convenient and we know that this is particularly true of smile issues! Sometimes, addressing a problem or injury immediately is absolutely what you need.
Come In For Any Of Our Long List Of Services
Maybe you don't have an urgent need. However, you have needs for your smile health or you have some goals for the way your smile looks, etc. We remind patients to take a quick look over our dental services. You can then schedule a dental visit for anything your smile requires or anything you wish you could achieve for your grin!
See Us For Anything Your Smile Needs To Remain Healthy
Don't limit yourself when it comes to your dental care. Instead, take advantage of our many services and our flexible scheduling! Learn more by scheduling a visit in Prairie Village, KS by calling Robert M Browne, DDS at (913) 901-8585.