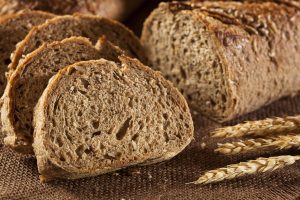 Expand your concept of what happens at the library by visiting during the "Edible Discussion" that takes place once a month at the Corinth Library. Each month, those with an interest in food (whether it is cooking, baking, or eating!) are invited to bring a potluck dish to share, and join the conversation. In July, the theme is Bread, with a guest expert from Great Harvest Bread Company. Future topics include Tomatoes (August), with Kurlbaum Dry Farmed Heirloom Tomatoes and Dairy with Shatto Milk Company (September). A varied diet, rich in dairy products, will help keep your smile healthy, so it's great to learn more about these tasty topics.
Where Is The Edible Discussion?
It takes place at the Corinth Library
8100 Mission Road
Prairie Village, Kansas 66208
When Should I Show Up?
Monday, July 9, 2018
6:30 pm – 7:30 pm
What Should I Bring?
Bring your curious mind (of course), your face with a happy smile (of course), and a potluck dish to share. Be prepared to learn bread-related knowledge, shared by the folks at Great Harvest Bread Company. You will also enjoy the potluck dishes, brought by other participants.
What Ages May Attend?
This event is for adults. If you have teens or youngsters, check The Johnson County Library Events schedule. With 13 branches in the area, you will see a variety of events, spanning all age groups.
How May I Learn More?
For questions, contact the Corinth Library directly at (913) 826-4600
Let Bread Baking Tips Bring A Smile to Your Face
Brushing, flossing and eating healthfully are great ways to take care of your teeth and your health. Learn more by scheduling a visit in Prairie Village, KS by calling Robert M Browne, DDS at (913) 901-8585.