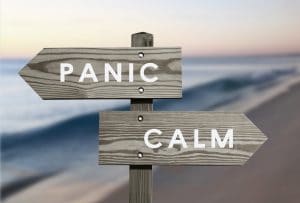 The way you respond to certain traumatic or new moments can often feel out of your control! For instance, when you break a tooth, you notice your filling fell out, or some other unexpected issues takes place, you may find yourself in a panic! It may be easier said than done of course, but we strongly advise you to avoid letting yourself get to this emotionally heightened point. Why, you wonder? Well, because in regard to smile problems, we can help you with whatever has happened with your oral health! Need a few reasons in order to believe us? No problem.
#1: We Offer Repair Solutions (A Lot Of Them)
First things first! One of the main reasons there's no need to panic when you are dealing with something like a broken tooth, a chip, or even serious pain is the fact that we are a dental practice with a comprehensive listing of the care that you need. Did you break your tooth? See us for a dental crown. Did you lose your tooth? We offer beautiful prosthetics. Whatever oral health issue you're dealing with, we will repair or, in unique instances, we will address by referring you to the correct specialist.
#2: We Offer Emergency Dental Care
If you're familiar with us, then you have heard us mention this before! Whenever you find yourself in a situation that warrants immediate care, you don't need to feel like your oral health must wait. Instead, get in contact with us. Our emergency dental care is here for you!
#3: We Can Make Your Smile Healthy And Pretty Again
Are you in a panic because you feel like you've ruined your smile? Whether it's been a steady progression or you've experienced an injury, we provide preventive, restorative, cosmetic, and prosthetic care to get your smile back into shape. No panicking necessary!
Rather Than Panicking Come In To See Us Right Away
Whether you need to set up a visit soon or you require emergency dental care, we are here to take your call and to see you as soon as we can. Learn more by scheduling a visit in Prairie Village, KS by calling Robert M Browne, DDS at (913) 901-8585.