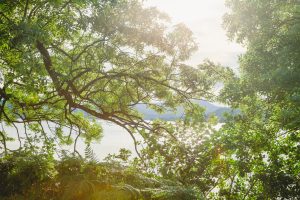 Once spring rolls around, we come out of hibernation and begin venturing back out into the world! While there are, of course, those particular details that can encourage oral health trauma during the colder months, there are warm-weather threats, too! We'd like to give you a heads up on some common blunders associated with spring and summer that can end up guiding you toward a need for emergency dental care. Of course, we are always here when you need us! However, staying away from danger is highly preferable.
Think Through Summer Seeds, Pits, Etc.
First up: Stuff that will break your teeth! While we always advise caution against foods like hard breads, crackers, cookies, and nuts, we remind you as summer approaches to be careful about fruits that are full of seeds or contain pits. Eating around them is often easy but remember to check whether they're present, so you're not surprised and then in sudden need of emergency dental care.
Prep For Activities Thoroughly
Remember that you may become much more active as the weather heats up. More activity means more of a chance of sudden impacts to your smile, so just be smart about prepping before you jump into an activity (or a swimming pool!). Jump away from the side of the pool, make sure you have plenty of room, and wear goggles so you can see where you're going. As for non-pool related activities, get serious about wearing an athletic mouthguard to prevent the need for emergency dental care.
When You Need Emergency Dental Care Simply Call Us
We are here for you when you need help with your smile, whether during convenient or inconvenient times! Learn more by scheduling a visit in Prairie Village, KS by calling Robert M Browne, DDS at (913) 901-8585.