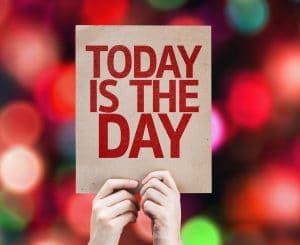 Well, why not? Is there a reason you haven't found a day that you feel is the perfect day for which to become well educated about cosmetic dentistry? If you're like a lot of patients, it's because every day sounds good until you realize you don't really know what you're in for. Or, until you realize you're not sure what you need. Here's all you need to recognize at this point: You don't need to know anything at all, except that you are interested in a smile that looks better. See? Today just might be the time to call!
Remember, It's Just A Consultation
Don't overwhelm yourself. Remember that when you schedule a consultation to discuss cosmetic dentistry with us, you have nothing to worry about. You're not coming in for a sales pitch! You're coming in to get the details you need, so you know why your smile is not looking its best, how we may be able to solve those issues for you with cosmetic treatments, how much your plan will cost, how long it will take, and more!
Once You Know More, You Can Make Educated Decisions
An education regarding your cosmetic dentistry options makes a huge difference for you. Why not come in today to learn more? Once you are all filled in on the details, you're no longer simply wondering about the world of cosmetic care. You have the information you need at your fingertips and can choose to make beautiful changes when you're ready.
Learn All About Cosmetic Options During A Consultation
Find out every last detail about what's available to you to promote a more beautiful smile when you see our team for a consultation. Learn more by scheduling a visit in Prairie Village, KS by calling Robert M Browne, DDS at (913) 901-8585.