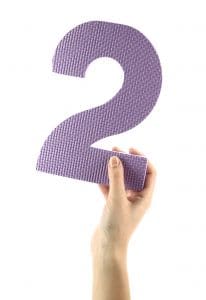 When you're looking for ways to make your smile look more refined, more like it reflects the true you, and more, you will find that there are many cosmetic treatments available to you. Figuring out what to make of these services and which is best for exactly what you're trying to do for yourself is the first step in getting closer to your dream, of course! Today, let's take a closer look at the two types of contouring you can expect from our team and how they might help you. Remember, if additional questions come up about cosmetic care, just let us know that you'd like a consultation and we will be happy to answer them for you!
About Tooth Contouring
When you're learning about contouring, you will notice that you can receive this type of cosmetic care for your teeth or for your gums. Let's start with tooth contouring. This is a dental service that will allow us to make some conservative changes to your smile by removing a minimal amount of enamel. Remember that your enamel is the very outer layer that covers each tooth. We can safely buff it just a bit if you have areas that are too long, too wide, too sharp, too rough, etc.
About Gum Recontouring
Now, for the cosmetic care that allows us to handle the shape of your gums. Gum recontouring is something you can think about in a similar way if only because it means we remove some of your tissue. We will carefully sculpt your tissue with a special laser in order to accomplish one or more of the following: Remove excess tissue, address problems with symmetry, or improve the overall shape of your gumline.
See Us For Contouring To Improve Your Smile's Appearance
Find out what we can do for you with the help of cosmetic contouring treatments when you come in for an appointment. Learn more by scheduling a visit in Prairie Village, KS by calling Robert M Browne, DDS at (913) 901-8585.