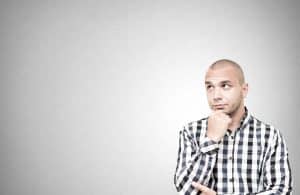 When you have a general understanding of cosmetic dental treatments and you know what you want to fix with your smile, it can be easy to feel like a particular procedure might help. Feeling certain about what you need, however, is entirely different. If you've been thinking that perhaps dental contouring is for you and it might be time to get serious about it, let's start at the beginning by helping you examine whether it's the best choice (or if you might require something else to get the job done)!
Check Out Your Teeth
Not sure if you need dental contouring or not? Start by looking at your teeth. Make a mental list of the issues you see. What are they? If they all lead toward you thinking that to fix esthetic problems, you would remove some amount of tissue, then you probably need contouring. If you see that in addition to other concerns (like stains, spaces, etc.), then we may need to talk about a combination of treatments or simply other treatments that are better for your smile.
Come Talk With Us
The best way to find out if it's time for dental contouring is to come talk with us! You can think about it and research it all day long. However, until you've actually come in for a dental examination and a discussion about what we offer, you won't know for sure.
Remain Open To Your Options!
Remember that you may need dental contouring. Or, you may need contouring plus bonding. Or, we may suggest veneers as your best choice. Don't get too attached to any one particular treatment. When you remain open to the possibilities, it makes it much easier to hop on board with the solutions that will work best to make your smile look even better.
See Our Team For A Contouring Consultation
Remember that in order to learn whether dental contouring or some other treatment is best for you, it is best to come see us for a consultation! Learn more by scheduling a visit in Prairie Village, KS by calling Robert M Browne, DDS at (913) 901-8585.