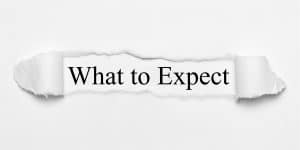 What can you expect when you discover that you are dealing with an advanced issue with your tooth? What happens when your toothache ends up leading to tooth loss? Are you going to worry about pain for the rest of your days and have to walk around with a "hole" in your smile? Or, are you going to be much more informed regarding preventing such issues from happening, while you walk around with a beautiful, complete smile (thanks to teeth replacement solutions)? When you're under our care, the latter is always the outlook! Learn more.
What Happens With A Damaged Tooth
If you have a toothache and come in to see us and it turns out to be quite damaged (beyond repair), then here is what you can expect: We will extract the tooth in order to stop the pain, to prevent more damage from occurring, and to rejuvenate your oral health. Now, your smile is safe. At this point, once the open socket heals, we will replace your tooth! Tooth loss will not leave you with "holes" in your smile. Instead, we can make a beautiful replica of your original tooth (and smile) with the help of a prosthetic like an implant, bridge, or denture.
How To Avoid Damage In The Future
Not interested in experiencing toothaches, tooth loss, or other problems with your smile in the future? Good! Most of the time, these concerns are avoidable. Keep the following in mind, so you can maintain healthy teeth:
Schedule cleanings and checkups on the dot: Once every six months
Brush at home two times daily; floss at home once daily
When you need restorative care, set up an appointment immediately, so we have time to repair the problem (otherwise an extraction may become necessary)
Address Tooth Loss With Our Care
Come talk with us about caring for problematic teeth, replacing missing teeth, and restoring your smile. Learn more by scheduling a visit in Prairie Village, KS by calling Robert M Browne, DDS at (913) 901-8585.