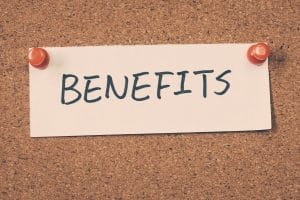 There are some major benefits of choosing MTM Aligners for your smile when you're ready to make a change and say goodbye to a not-so-straight grin. So, what can you expect? Well, as long as you are someone with minor (not major orthodontic) concerns, then you can expect a grin that looks straighter and that boosts your confidence, all through a streamlined treatment plan. Learn more!
They're Clear!
First, one of the major benefits of MTM Aligners is the fact that they are clear. This is possible because the trays that you wear will be made of clear acrylic that gently yet effectively moves teeth into an improved position. So, when you smile, there's no metal or anything that's pigmented. Just clear treatment that's very difficult to see.
They're Trays (No Brackets Or Wires)
Did we mention they're clear acrylic trays? They're not going to include brackets or wires or anything like that. MTM Aligners fit snugly over teeth. You take them out when you need to remove them and then you wear them throughout the majority of the day for treatment. Sounds easy and beautiful? It is!
They Make Daily Life Easy
As mentioned, these are removable trays. When you have the option to place trays in and out of your mouth (and because they are clear), you'll find that your daily life isn't really interrupted that much, if at all. You can eat. You can drink. You can brush your teeth. You can floss your teeth. Most people won't recognize that you are aligning your smile. It's simple.
Enjoy A Straighter Smile Soon With MTM Aligners
Come talk with us about aligning your smile with MTM aligners for an easy way to accomplish this major feat! Learn more by scheduling a visit in Prairie Village, KS by calling Robert M Browne, DDS at (913) 901-8585.