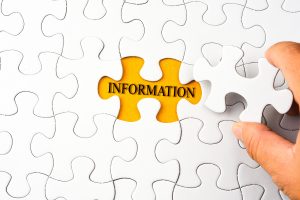 As you may have noticed, if you've been looking around for an orthodontic treatment that can address your mild alignment concerns, there are a lot of treatments out there! How to figure out which one to choose? When you visit our practice, you will find that we offer MTM Aligners. However, if you've never heard of them, you're probably not sure where to begin. To get started, we like to answer the questions we hear most frequently.
Yes, They're Like Invisalign
When you find out that MTM Aligners are clear, plastic trays that will shift your teeth into their proper positions in your smile, you may ask yourself if it's similar to Invisalign. It is. It's based on the same principles and looks quite similar. However, in this case, the treatment treats primarily cosmetic issues.
No, They're Not For Serious Alignment Concerns
As mentioned, MTM Aligners aren't specifically for more serious alignment concerns. Instead, the goal with this orthodontic treatment system is to address issue with your front teeth. If the problem with alignment that you face is mild and can be fixed by adjusting visible teeth, then you may make a fantastic candidate.
Yep, Treatment Time Is Very Quick
But is treatment time accelerated? Yes, it is! If you were hoping that choosing MTM Aligners might mean you can cut down the treatment time you're expecting and enjoy a much straighter grin very soon, then get excited: You might see your straight smile within as few as six months.
Find Out About MTM Aligners With A Consultation
Come in to see us soon, so we can begin guiding your smile toward improved alignment. Learn more by scheduling a visit in Prairie Village, KS by calling Robert M Browne, DDS at (913) 901-8585.