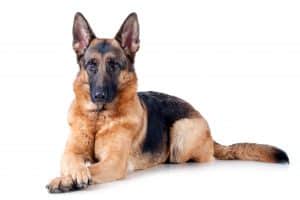 Do you have a special place in your heart for the pups that protect and serve us? If so, you won't want to miss the National Assistance Dog Day event! Take a little time out to give your thanks to service dogs.
The Event
This is the National Assistance Dog Day, during which you will have the chance to enjoy some yummy food from C. Frogs, meet local K9s, and meet some pet ministry pups, too! (Bonus: You'll also have the opportunity to meet author Gregory D. Kincaid, who wrote the novel Noelle about the love our pets give us).
Location of Event
Enjoy this event at The Village, located at:
71st Street and Mission Road
Prairie Village, KS 66208
Event Date and Time
Participate in this event on November 4th, 2017 from 2pm to 4pm.
How To Learn More
Want to ask a question about the event? You may call 816-399-3541.
Visit Our Practice For Your Smile Protection Needs
Don't overlook the importance of remembering your maintenance visits, as well as anything else your teeth and gums need. They're the foundation of a healthy grin. Learn more by scheduling a visit in Prairie Village, KS by calling Robert M Browne, DDS at (913) 901-8585.